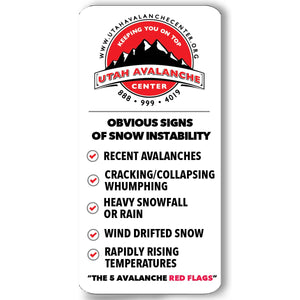 Do you remember the 5 red flags? Can you define the FACETS acronym? Keep these important safety messages fresh in your head with the UAC's new avalanche safety sticker.
Put it on the back of your vehicle so people see it at stoplights.
Put it on your ski tips so you have a constant reminder as you skin.
3.3" wide x 9.2" tall